Our decision to close the charity
In 2023, Aid For Japan announced that after their 12-year anniversary event and a final outing at Doki Doki Japanese Festival in Manchester, the charity would close.
In Japan, there is a belief that stages of life are divided into 12 cycles. 2023 marked 12 years since the Earthquake and Tsunami and 12 years since the foundation of the charity. In that time, Aid For Japan has achieved a great deal and seen the young people they have worked with flourish. Trustees and volunteers remain committed to working together on future projects promoting Japanese culture in the UK.
---
Thoughts from Orphans & Guardians
Maria まりあ
私が12歳の時がずっとサポートしてくれていてもう家族のような存在です
これから活動がなくなっても個人的な繋がりはずっと消えないと思います。
このような出会いをくれたロンドンの人エイドフォージャパン明美さんに感謝しています!
Since I was 12 years old, Aid For Japan has been supporting me and it has become like my family. So this bond with Aid For Japan will be forever. I am so grateful to Akemi and Aid For Japan for giving me such opportunities!
Manami まなみ
明美さんをはじめとしたAid for Japanの皆さんにお会いできたおかげで、私の中に幸せな思い出が増えました。感謝してもしきれません。本当にありがとうございました!
Thank you to Akemi and all the people involved in Aid For Japan for giving me a lot of happy memories. I cannot find the right words to express my gratitude, but this is all because I could meet you all. Thank you so much again!
Waka わか
明美さんと初めてお会いした時は、小学生の頃でした。幼いながらも遠くまで会いに来てくれることや毎年イギリスから電話をくれることを嬉しく思っていました。直接明美さんに伝えることはできなかったけど、本当に感謝しています。一つ一つがとても素敵な思い出です!ありがとうございました!
When I was in primary school, I met Akemi for the first time. I was a very young girl, but I appreciated that Akemi came to see me from a long way away, from England and that every year she called me to check how I was doing. I couldn't tell Akemi directly in-person how grateful I was. Still, every moment I experienced with Akemi and Aid For Japan is a precious memory for me. Thank you so much.

A memory from a Volunteer
Sophie Arias ソフィー アリアス
Volunteering with Aid For Japan has been a dream come true - marrying my passion for Japanese culture and humanitarian projects. I'm grateful for the work and generosity of the trustees in both involving me in their projects and hosting me in their homes. I enjoyed helping to coordinate online events such as creating a homemade sushi vlog.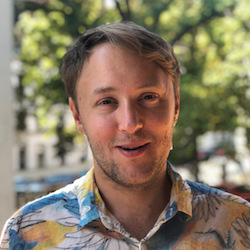 Matt Perkins マット パーキンス
It was a privilege to work alongside my fellow trustees, who were all brilliantly innovative and creative, especially during the pandemic. Highlights for me were helping to coordinate online events, and getting to meet artists and inspiring community leaders from Tohoku, as well as the young people we work with.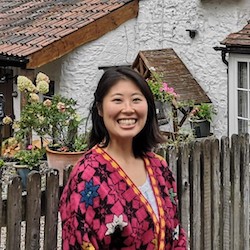 Rimika Solloway りみか ソロウェイ
I've loved getting to know Maria-chan better and working with the charity team to organise events, such as the hanami in the park and attending Doki Doki Manchester Japanese Festival. When I took over the running of the charity from my late mother, Akemi Tanaka, I wasn't sure what we would be able to achieve without her energy and vision. But I've now seen how confident and determined Maria-chan is as a young adult, and the great work the team have done to raise awareness about the victims of the Tohoku disaster of 2011. I wish everyone who's been involved to have good memories of Aid For Japan.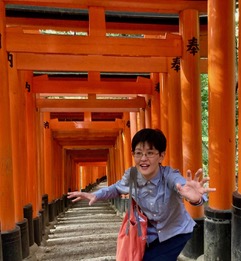 Yuka Harada-Parr 原田パー 由夏
Becoming one of the trustees was a real coincidence. If there had been no COVID-19 pandemic, I would never have known about Akemi-san… during the pandemic it happened to be me who interviewed Akemi-san for the Tsunagu/Connect project. How peculiar it is! Despite the tragedy of the pandemic, I was so grateful to become part of the Aid For Japan family, and this will continue all my life. Akemi definitely changed a lot of people's lives including mine! Thank you Akemi!!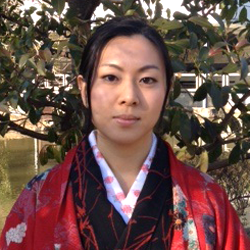 Sumika Hayakawa 早川純香
It has been ten years since I met Akemi and started working for Aid For Japan. I've always thought that it would be nice if we could have a long and lasting relationship like relatives. Akemi was incredibly energetic and was able to connect with everyone and experience things which most people could never imagine. All I can say is, I am very grateful for having met you Akemi. From now on, I hope that the memories of Akemi-san will continue to grow into new branches and leaves of a life-giving tree.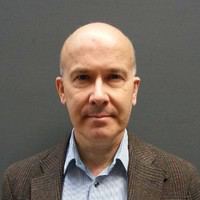 Richard Pennington リチャード ペニントン
Being married to Akemi, the founder of the charity, makes the charity very personal - I see it as a reflection of Akemi's compassion, courage, and determination. Despite a busy schedule of teaching, Akemi would put long hours into organising fundraising events and would also find time to talk to the orphans in Japan. I think her hard work paid off, and the charity has made a difference to the orphans it was able to contact. After Akemi passed away, being involved with the charity has given me a sense of continuity, and great pleasure in working with the other trustees for the orphans.

Aid For Japan Legacy
Points of Light Award
In 2018, Akemi received a Points of Light Award from the UK government for her work with Aid For Japan. In a personal letter to Akemi, UK Prime Minister Theresa May said:
"Through 'Aid For Japan' you are helping children who suffered the devastating loss of parents and loved ones in the Tohoku earthquake to rebuild their lives. Thanks to your tireless fundraising efforts, the charity's residential programmes are ensuring that these young people can regain their confidence and reach their potential."
The Power of Chōwa
In 2020, Akemi published her book The Power of Chōwa. As well as sharing stories about life in Japan and lessons from Japanese culture, Akemi harnessed the book to promote Aid For Japan and the charity's activities.
In her book, Akemi talked about how grateful she was for her community of friends and students who supported the charity and looked to the charity's future. The book has been translated into ten languages, so far. Akemi was able to share the story of her charity Aid For Japan with a truly international audience.
Akemi Tanaka (1958-2021)
Akemi passed away from cancer on Monday 24th May 2021. Her death impacted not just the charity but all the lives she touched during her long career. Before she died, Akemi appointed new trustees to the charity and asked her daughter Rimika to take over as director. The charity trustees and supporters were devastated by the news, but as Akemi said in her book:
"When we lose the people closest to us, it is perfectly natural for us to feel as if we have fallen down, and to feel like there is nothing we can do to get back up. But people come together in times of sadness. It is the people left alive that matter the most, and we must help each other back to our feet."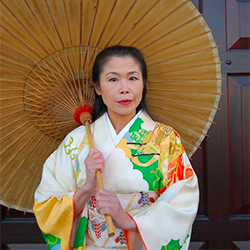 Aid For Japan during the pandemic
As well as Akemi's sad passing, 2021 marked ten years since the 2011 Earthquake and Tsunami. As the COVID-19 pandemic continued to make in-person gatherings and visits from orphans unfeasible, Aid For Japan held an online Japanese cultural fair – activities included sushi-making lessons, an origami workshop, and an introduction to Japanese hina dolls to commemorate the disaster and to remember the good work Aid For Japan has done.
After a difficult year, the spring of 2022 gave trustees, volunteers and friends of the charity the chance to meet again in person for a cherry-blossom viewing hanami in London's Greenwich Royal Park. The event was recorded by The National Trust for their podcast series.

Work with artists and community leaders in Tōhoku
To mark the 11 year anniversary of the disaster, Aid For Japan hosted an event at the London Metropolitan Archives in collaboration with New Earth Theatre.
We presented our translation work with Tōhoku-based artist asari on her song 'Share', about the difficult but important task of sharing stories about the earthquake and tsunami. The charity also introduced the audience to the work of Saito-sensei, a headmaster of a school hit by the disaster in Northeast Japan, who now runs workshops on disaster management and prevention in Miyagi prefecture. In a lecture, Saito-sensei said:
"My community, including myself, have gone through great loss. We are changed people, but we must continue to live as normal".
Maria's summer holiday
In summer 2022, the charity team welcomed Maria-chan back to the UK. Maria attended a hairstyling course at the Vidal Sassoon Academy, where she obtained a certificate to help her achieve her goal of working in beauty and fashion in Tokyo. She also managed to fit in a dream trip to Disneyland Paris!
At the end of her trip, Maria attended Doki Doki Japanese Festival in Manchester, where she helped with fundraising and dressed people in kimono. A beneficiary of the charity since she was 12-years old, Maria has now become a wonderful, confident and strong young adult.

Final Words
Since the charity's foundation by Akemi Tanaka, we have run summer schools in Japan, hosted homestays in England, and put on Japanese cultural events. Many of the people we have been supporting have become happy and confident young adults who are graduating from university or going into their first jobs.
The remaining funds which Aid For Japan have at closing will be distributed amongst the orphans, some of whom want to spend it on travel and accommodation for a future visit to England, and others who would like to use it for a domestic trip in Japan with their loved ones. Also, a small proportion of the funds will be used to help bring the film, Eternal New Mornings, about a community left behind after a natural disaster to the UK.
Aid For Japan Thank You's
We could not have done the great work of the charity without the support of these people and organisations. Thank you very much from all of us at Aid For Japan.
Andrew Gaskell
Angela Davies
asari
Doki Doki Manchester Japanese Festival
Eternal New Mornings / 有り、触れた、未来
Genki Gear
Japan Centre
Japan Society North West
John Evans
Kenji Stores, Manchester
Kumiko Mendl
London Metropolitan Archives
Meian Maid Cafe UK
Mid Sussex Martial Arts School (MSMAS)
New Earth Theatre
Roger Payne
Rotary Club of Chiswick and Brentford
Saito-sensei
Shiori Ito
Sophie Arias
The Duggan Family
The National Trust Podcast
The Royal Botanic Gardens, Kew
Tokyo Diner
Tsunagu/Connect
Zonta International