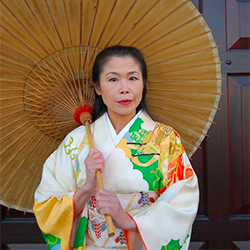 Akemi Solloway Tanaka
Founder
Akemi Solloway Tanaka (1958-2021) was the founder of Aid For Japan and the author of The Power of Chowa.
Akemi was a great champion of Japanese language and culture. She regularly gave lectures about traditional arts, such as the tea ceremony, kimono and calligraphy – often including demonstrations.
She was recognised by the Points of Light awards for her charity work.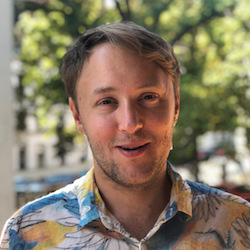 Matt Perkins
Communications & Trustee
Matt is a freelance scriptwriter, copyeditor and translator, currently living and working in Berlin.
He previously worked in documentary distribution, and has worked with companies in Japan to write and research documentary films for international audiences. He has an MA in Japanese Studies from SOAS, where he wrote a thesis on works of literature about the earthquake and tsunami, and also studied at the Japan University of Economics in Fukuoka.
He is a former student of Akemi Tanaka.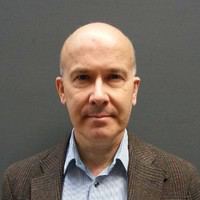 Richard Pennington
Finance & Trustee
Richard was Akemi's husband and his interest in Japan was first sparked when they met.
As well as supporting Akemi's day to day activities, Richard assisted her with fundraising activities, lectures, and tea ceremony demonstrations.
He has spent many years working in IT for various companies in the City of London. An enthusiastic traveller, Richard has visited many countries around the world.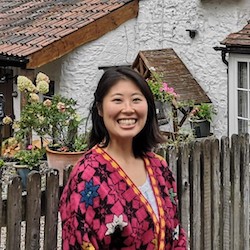 Rimika Solloway
Director & Trustee
Rimika is the daughter of Akemi Tanaka. She has grown up with a deep interest in Japanese and British culture. She gained a vivid insight into her heritage through her mother and is a creative writer.
She works as a researcher in the arts and cultural sector where she helps people engage with the performing arts. Previously she has worked for the children's arts charity Creative Futures.
She has a BA in Archaeology & Anthropology from the University of Oxford, and an MA in the Arts of Africa, Oceania and The Americas from the University of East Anglia.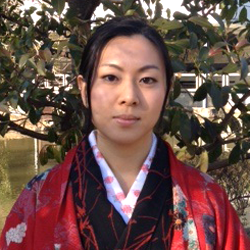 Sumika Hayakawa
PR (Japan) & Trustee
Sumika met Akemi while studying in London. She was keen to work with Akemi on Aid For Japan and became a trustee when the charity first formed in 2011.
On her return to Japan, Sumika has continued in a PR role and also works with Japanese volunteers. She also enjoys Anime and Manga.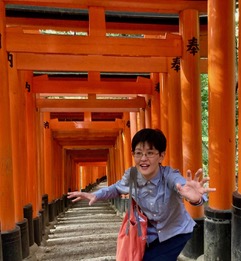 Yuka Harada-Parr
Translator & Trustee
Yuka runs an education enterprise called HABaLook which supports people to learn Japanese in an inclusive and creative way.
She is a freelance Japanese teacher, translator and interpreter who has been living in the UK for over 20 years. She first came to England as a care volunteer, taking the opportunity to learn about the British welfare system. She has worked in many primary schools across the Midlands.
Yuka has an MA in Translation Studies from SOAS and is also an illustrator with a passion for craft.